Orcutt Lions Club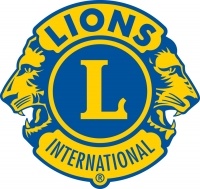 Lions Clubs – Ready to Help, Worldwide
Whenever a Lions club gets together, problems get smaller. And communities get better. That's because we help where help is needed – in our own communities and around the world – with unmatched integrity and energy.
The World's Largest Service Club Organization
Our 46,000 clubs and 1.35 million members make us the world's largest service club organization. We're also one of the most effective. Our members do whatever is needed to help their local communities. Everywhere we work, we make friends. With children who need eyeglasses, with seniors who don't have enough to eat and with people we may never meet.
The Orcutt Lions are known as the Green Machine
We meet the first and third Wednesday of the month and visitors are always welcome. The doors open at 6:30pm for social and dinner is at 7pm. We are a family friendly group and children are welcome to attend. At our meetings we discuss upcoming projects, work on projects and often have a guest speaker.
So far this year, our club helped screen over 6000 local school children for vision problems, helped cook over 4500 enchilada's, made 34 scrapbooks for Royal Family Kids Camp, raised over $4000 for Angels Foster Care, BBQ'd for local schools and much more.