Grixit Computer Services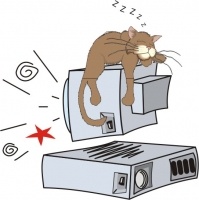 Need Computer help? Call us. From unclogging a sluggish PC, to hooking up your home network, we're here for you.
Got a small business? Let us be your IT department. We provide full service support for your computers, tablets, smartphones and other digital devices. We offer troubleshooting, purchase advice, network connectivity, and on-site setup.
Additional service include: Data backup and recovery, websites, and social media
Day or night, we are just a phone call away!
Mention this page for 20% off your initial consultation