Luis OASIS Senior Center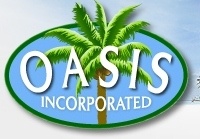 Since 1984 OASIS, Inc. has served as a premier senior advocate agency for Northern Santa Barbara County. Oasis, Inc. is privately funded through private donations, event income and community grants.
Current membership exceeds 600 and is growing. There are two levels of membership in the Oasis. They are General Membership for those 50 years of age and living in Santa Barbara County and Associate Membership for those under the age of 50 or living outside Santa Barbara County. Associate Members are often children or other family members of our general membership. Associate members make great volunteers to help support or programs for seniors. Volunteers give the life and energy needed to keep the OASIS alive and strong. Our seniors are truly the heart of OASIS.
Here is a link for the current newsletter: http://oasisorcutt.org/files/October%20Tradewinds%202012.pdf