Nell Stilwell
127 West Clark Ave #213
Old Town Orcutt, 93455
805-264-7753
Visit Website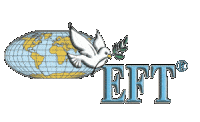 What is Hypnotherapy and

EFT?



These are both tools for making life changes that utilize natural processes. As they both use natural processes, they enhance in-born mechanisms that exist in every human being and are medication free! Hypnotherapy and EFT are highly effective as individual tools, and are often combined to provide a heightened level of positive change.
Manage your weight

Rid yourself of a phobia

Reduce your stress level (including PTSD as well as anxiety) and learn how to maintain a low stress level

Spiritual investigation such as past-life regression and self-awareness and clarity
Each session is centered around the individual client, their personal needs, beliefs, and desires. Simply put, I help others in making positive life changes and healing. Contact me and we will customize a program, and together, meet your goal! Skype sessions are available.
805-264-7753 or nell@missnell.com
SKYPE sessions are available.