Santa Maria Model A Ford Club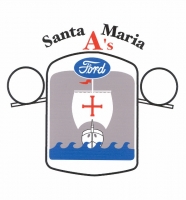 The Santa Maria Model A Ford Club is a chapter of the Model A Ford Club of America (MAFCA). Our chapter was organized in July 2003 by Chuck Bailey and Van Newkirk. When first organized, there were 23 Charter Members. Our chapter has since grown to over 50 families.
Meetings are held the second Thursday of each month at 7:00 PM at the
Edwards Community Center,
809 Panther Drive,
Santa Maria
Visitors are always welcome.
We also plan some type of activity on one Saturday during the month as well as our All Ford Car Show in September and a Christmas Party in December.
Extra Images