Sisters Gifts and Home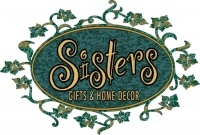 Established for 10 years our store features a very eclectic atmosphere where our friendly and knowledgeable staff is always ready to assist you. Whether your looking for a gift for someone special or feel like splurging on yourself a bit. Sisters is the shop your looking for you.
Stop in and browse around you never know what you might find...
Extra Images