Kathryn Scott of KRS Enterprises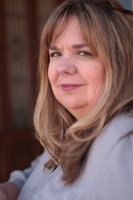 Kathryn is the owner of KRS Enterprises, Webmaster of OldTownOrcutt.org, President of the Orcutt Lions Club and Vice President of the Old Orcutt Merchant Association. She is the Public Relations/Event Planner/Producer of the Orcutt Christmas Parade. Her Blog Orcutt Kat promotes local non-profit activites in our community.
If you are looking for someone promote your business or organization, plan an event or help with a special project give Kathryn a call at 805-863- 2842.
We specialize in grassroots marketing tacitis with an emphasis in community involvement, social media and a bit of magic!
Please let us know what your group is doing in and around Old Town Orcutt.
Extra Images